Perfect Sound and Installation Co. LLC
The purpose of this website is to display open box , used, or leftover equipment that has not been used on a custom installation job. We are a High End Home Audio/Video Retailer, who specializes in custom home theater installations.
The items in most cases are opened box, partially used but still in good working order. They are just unable to be sold by us at full retail. Rather than sit in our inventory we pass the savings on to you.
If you are interested in an item please Contact:
Gene Frechette Store Manager
Store Location:1406 Elm St. West Springfield, MA 01089
The equipment is available for viewing in person at our above store location. Please contact Gene via email to setup a time to meet. Walking in unannounced is not the best, if we know ahead of time we can hook up and have the equipment ready to test
Payments accepted are Cash and Credit Card only. No refunds, all sales final. You accept the risk of an item breaking through mis-use or being defective after purchase. The equipment will be tested in your pressence before the sale is made.
All equipment listed below.
===================================================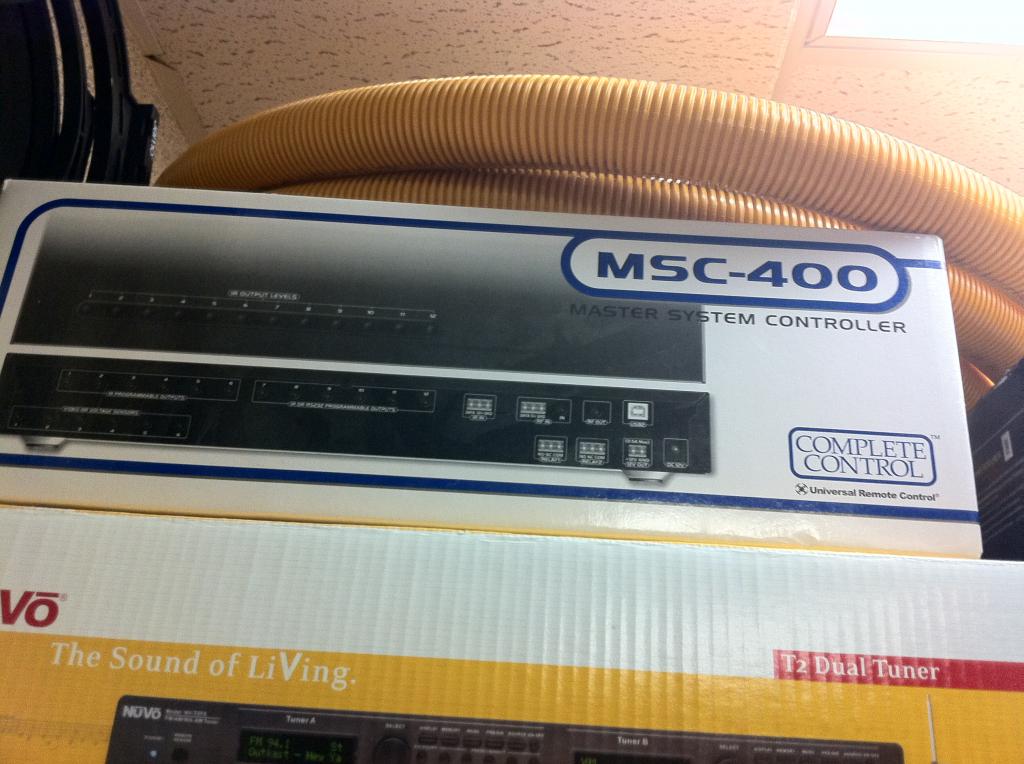 Universal Remote Control MSC400 with RFX250 Antenna. Used in conjunction with Universal Remote Control this is best suited for a Home Theater room to control all of your equipment seamlessly.
Suggested Retail: $599.99
Amazon Listed: $415.00
OUR PRICE: $250.00 Brand New In Box.
====================================================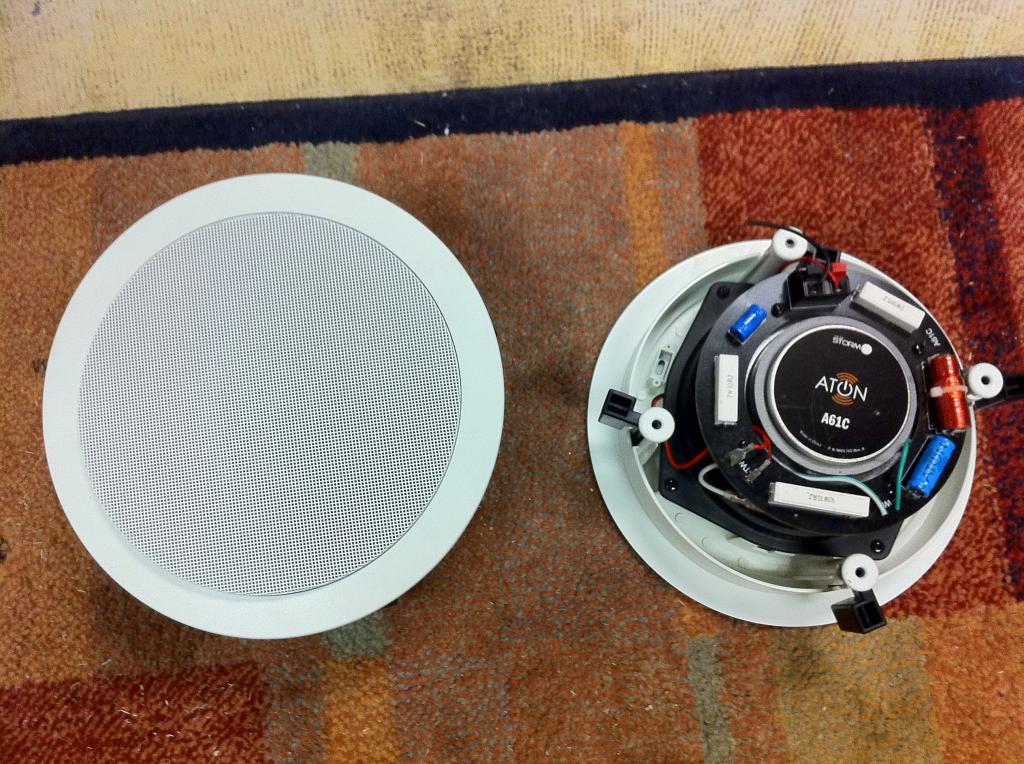 Aton In Ceiling Speakers - Designed for In Ceiling mounting, the speakers are paintable and designed for music and movies!!!
Suggested Retail: $199.99
Amazon Listed:$ 99.00
OUR PRICE: $80.00 Loose out of Box Condition
====================================================
Tannoy 5.1 Theater. SFX5.1B
This item was used on our showroom floor as a demo unit. We have since changed to a different 5.1 Surround System and have this fully working system. Included are 5 Surround Sound Speaker and 1 Subwoofer. All 5 Speakers come with Wall Mounts to mount them around you room. Ideal for a small living room or theater!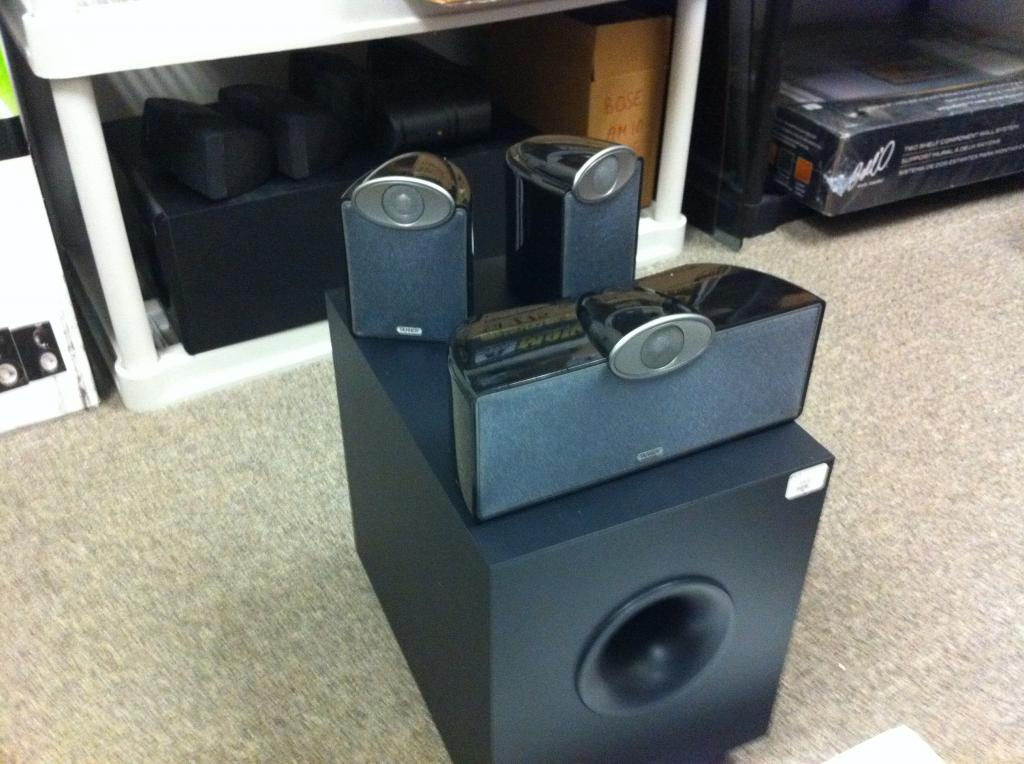 Retails: $499.99
Our Price: $273.00 Used and out of box.
We can demo this for you to hear the sound.
=====================================================
Oragon 8" Home Theater In Ceiling Speakers. These speakers mount flush recessed in the ceiling. There are 4 Pairs available for purchase. They are left over stock from an Installation. 8" In ceilings are some of the largest in ceiling speakers we work with and make very nice bass!!!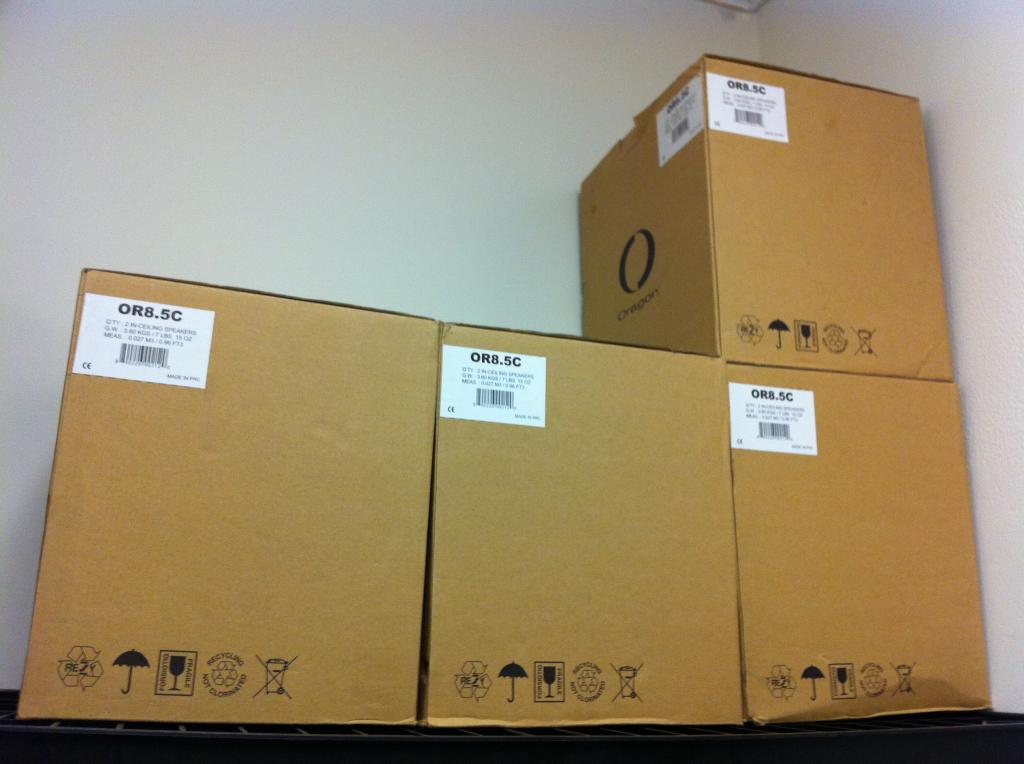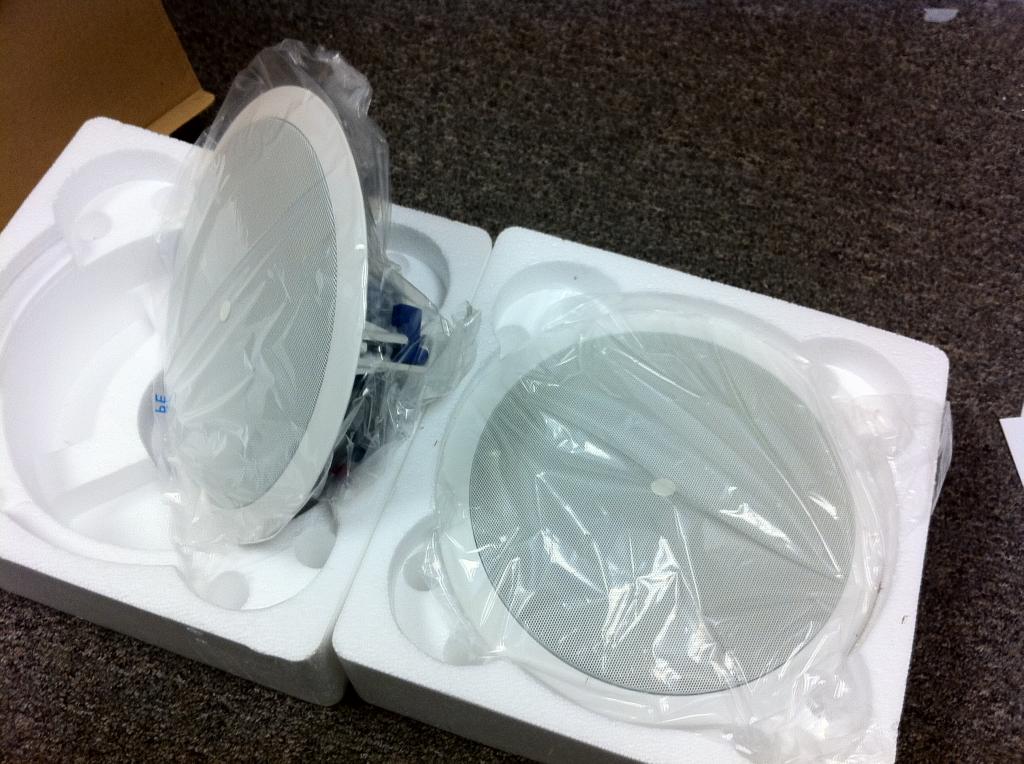 Retail Sold in Pairs only: $199.99
Our Price: $149.99 /Pair - Brand New In Box
Speakers are fully paintable.
==============================================